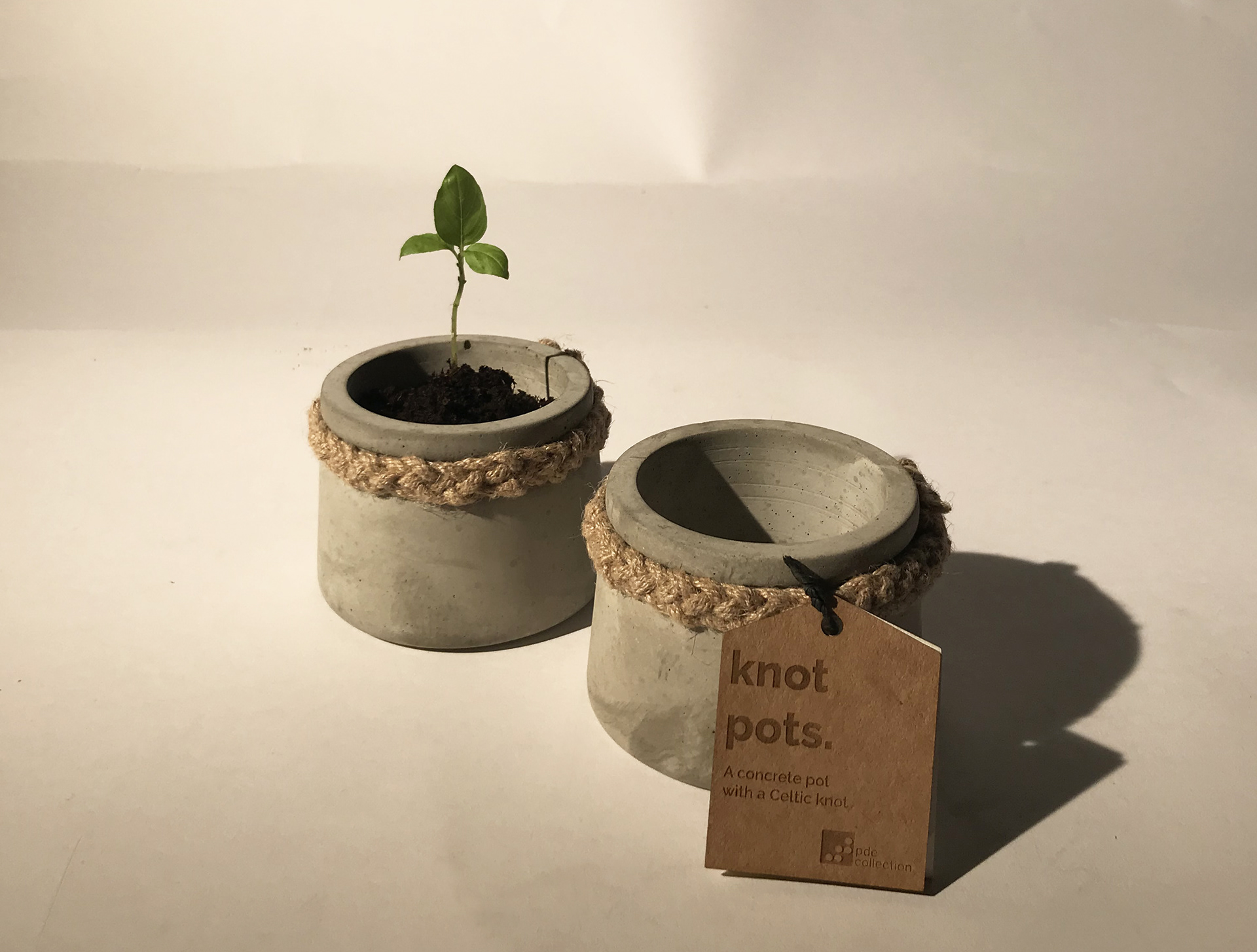 We were tasked to design a product to be sold in the Centre for 

Contemporary

Arts shop during Chris

tmas. 
I designed Knot Pots- a handmade concrete pot with a Celtic knot braided from jute. Knot Pots were inspired by the natural and cultural heritage of Scotland. This pot can be used to grow a plant using the selection of embedded seeds provided. 
-Silicone Moulding
-Concrete Casting
-Sanding
-Braiding
-Laser Cutting
-3D Printing