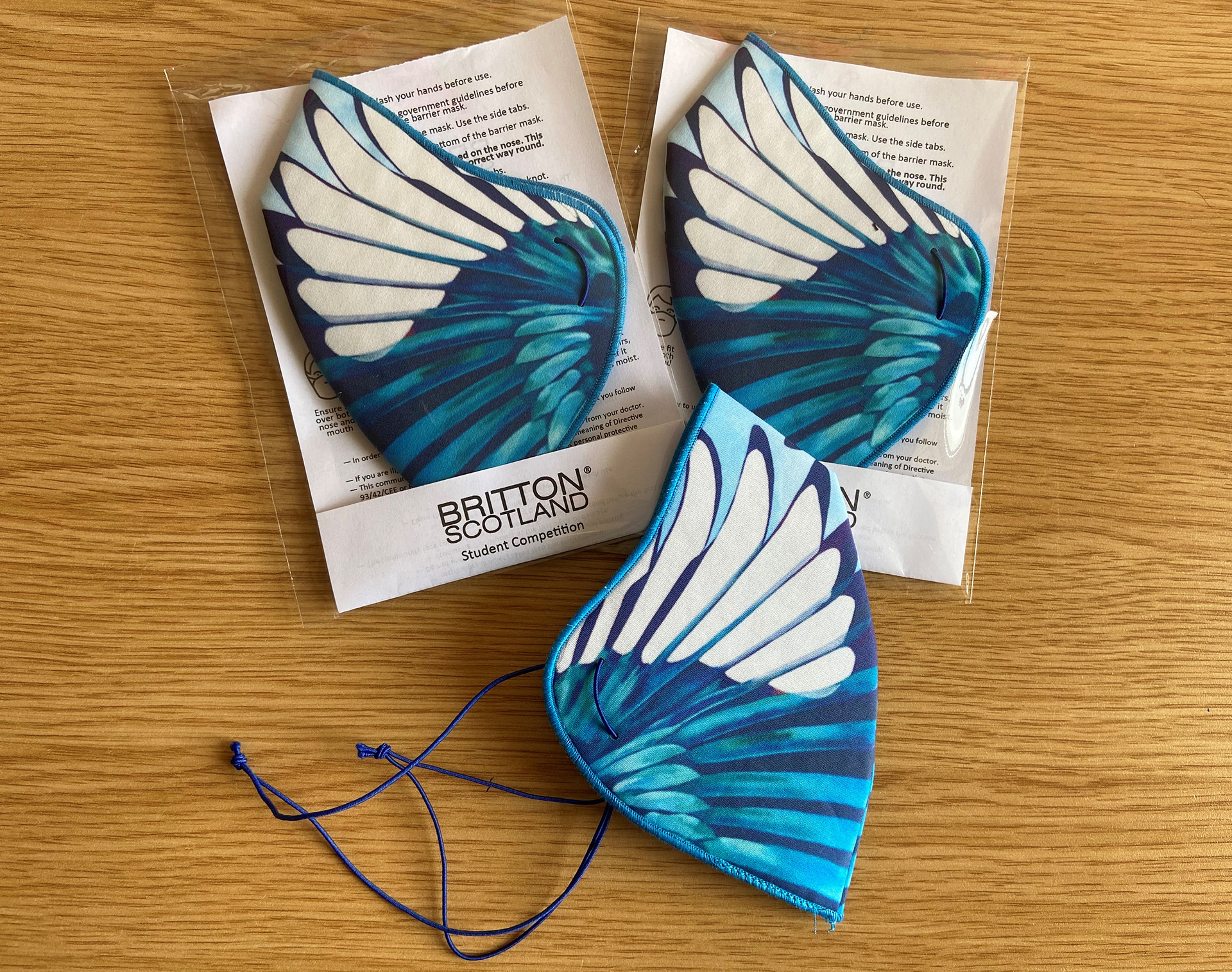 Task

To create a design to be printed onto the Community Face Coverings, designed by Amy Britton.
I created the Magpie design. Inspired by the dawn chorus in the early stages of lockdown, the motif of Magpie is based on the nursery rhyme 'One for Sorrow'. The wings of the two magpies are a reference to the 'two for joy' line from the rhyme, which reminds me of the joy of being together and community.

I was the winner of this competition, and the masks are on sale

here

.